November 10, 2017

|

|

Comments Off

on How to Introduce Coding in Your Classroom
Map Unavailable
Date/Time
Date(s) - 10/11/2017
10:00 am - 4:00 pm
Location
Bench Accounting
Categories No Categories
Hey you! Have you joined the Canada Learning Code mailing list? If not, join here.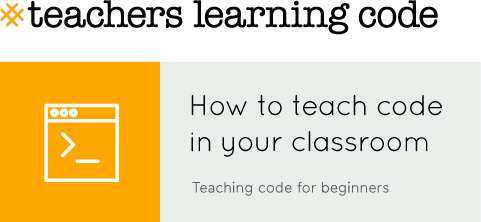 ---
What is Teachers Learning Code?
Teachers Learning Code is for educators who want to inspire kids to be builders – not just consumers – of technology through coding activities and challenges.
Whether you're a teacher in a classroom, a program coordinator at a community centre, a home-schooling parent or a Girl Guide troop leader – we've put together a comprehensive how-to guide, lesson planning tool and lessons to help you teach kids to code. You will have access to our content and training support – to help you to foster an entire generation to use critical thinking, imagination and technology skills to solve problems and build a better future.
We've combined our experiences teaching thousands of youth across the country to code, our tips and tricks to get started, resources to familiarize yourself with code, plus lots of easy to follow and even easier to implement coding activities to empower and teach the future generation of technologists across Canada.
Let's shape how technical education is introduced in schools across the country – together!
Why Teach Code?
Technology is everywhere and it's not going anywhere. Teaching kids to code is about more than just helping children understand the technology they are using and secure employment in the future. At a fundamental level it improves problem-solving and thinking skills.
We think it's important for youth to learn to code for a few reasons:
Coding is a superpower. Learning to code let's kids build — not just consume the technology around them like video games, websites, robots and more.
Coding helps kids develop new ways of thinking and foster problem-solving techniques that gives kids a competitive advantage when applying to colleges, internships or jobs – they are valuable skills that are in high demand.
Coding helps kids understand the world around them better. If we teach biology and mathematics in order to understand the world around them, then knowing the basics of how computers communicate – and how to engage with them -should be a given.
Coding can help change the world empower kids to use technology as a creative tool to build solutions for problems or challenges people face everyday.
Coding is fun!  We want kids to experience the satisfaction and thrill of building something of their very own.
Is this workshop for you?
This workshop has been designed for absolute beginners. If you know absolutely nothing about coding or computer programming, you've come to the right place! Our only expectation is that you know how to open up a web browser and do something online like checking your email. (But if you're reading this, we're pretty sure you know how to do that.)
What's Included: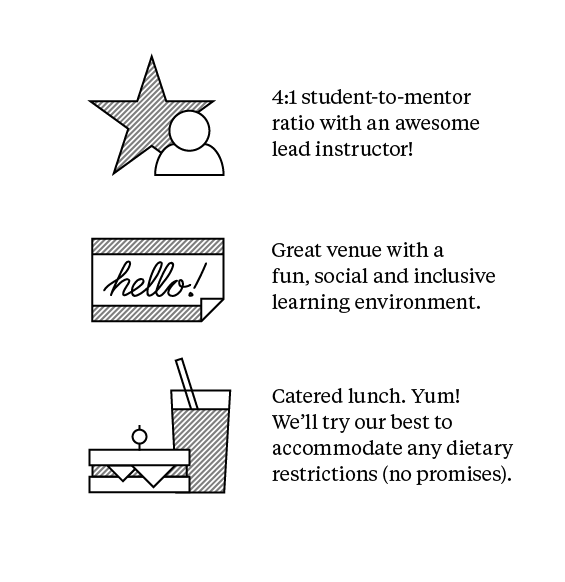 Requirements: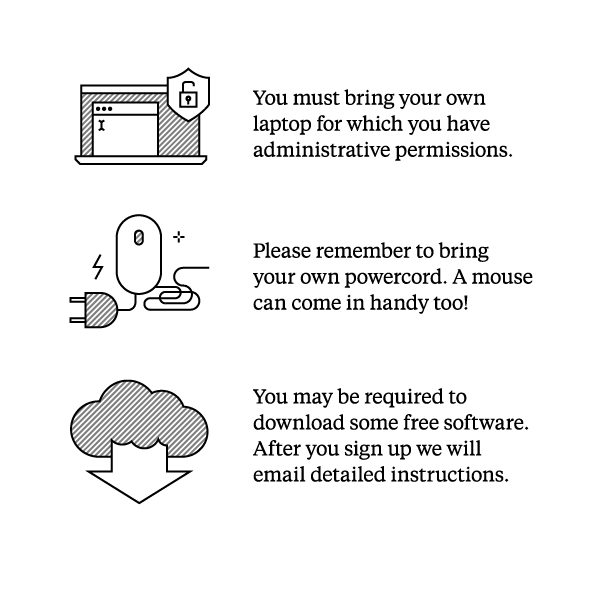 Questions? Email us at info@canadalearningcode.ca
You can also find us here:




Hope to see you soon!
If for some reason you can't make it check out our REFUND POLICY.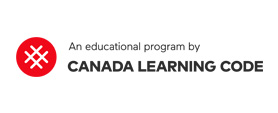 Bookings
Bookings are closed for this event.